A Note From The Jill Allen & Associates Team...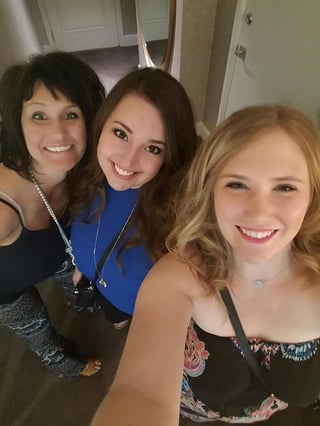 What an exciting time it is to be practicing in the orthodontic community. With the ever changing technologies and a continuously increasing value placed on esthetics and overall dental health in our society. What a great time to be an orthodontist!
Jill Allen began her career in orthodontics 25 years ago and her passion for the orthodontic field has grown ever since. She has had the opportunity to work with many successful doctors over the years; which afforded her the unique opportunity to learn every aspect of an orthodontic practice.
Eleven years ago she started Jill Allen & Associates because she had a passion for helping new orthodontists achieve their dreams. By utilizing her skills and proven management techniques Jill and her team are able to offer you a practical approach to practice management.
Jill Allen & Associates offers a complete line of consulting services specifically designed to help orthodontic practices increase their growth, streamline processes, increase their case acceptance and optimize every aspect of their practice. Our team consists of four very important people that we hope you will get to meet and work with besides Jill.
Jordann is not only our treatment coordinator specialist and Jill's right hand gal but also Jill's daughter. She works closely with our team's Treatment Coordinators to make sure that they are confident and successful in their roles and that they convert at an 85% ratio and have good follow-up protocols.




Jessi is our communication coordinator specialist she helps our teams achieve optimal scheduling templates. She also works closely with our team's Communication Coordinators to helping them be the best face and voice of the practice.

Stacey is our financial coordinator specialist. She helps our team's Financial Coordinators keep control of their delinquency rates as well as trains on proper insurance and patient account protocols.
While working with Jill Allen & Associates it is our desire to help you and your team achieve the results you deserve as a successful orthodontist. We are confident that our expertise as practice management consultants will provide you with an inspired, highly trained, and knowledgeable team. All of which we know will lead to increased productivity and a successful and thriving practice!
We look forward to meeting with you soon,
Jill, Jordann, Jessi and Stacey
Orthodontic Consultants