Jordann has worked in many areas of an orthodontic practice but found her "home" mastering the start-up processes with Jill. During the build-out stage of your consulting contract, Jordann will walk you through the details and directives for each month, making sure that every "i" is dotted, and every "t" is crossed before your practice doors open.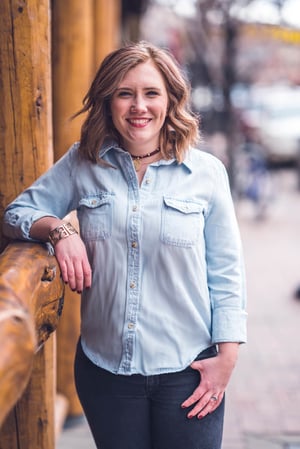 In addition to ensuring a nearly effortless build-out process, Jordann is also responsible for all of the marketing, seminar and event planning, and building of the back-end systems that keep team JA&A running like a well-oiled machine.
Amongst the team at Jill Allen & Associates, Jessi and Jordann are often referred to as balloon holders because they keep their lovely leader Jill from floating away in all the big ideas of an ever-evolving business.
Bonus Fun Fact: Jordann is Jill's daughter!

A note from Jordann:

If you have spent any time with me, you know that I am obsessed with the pursuit of knowledge and psychology is my vice. I can often be quoted saying, "I watched a documentary on that!" or found in deep philosophical conversations about the ways of the world. When I am not nose-deep in a good book (well actually, ear deep, since I listen to all of my books on Audible), I like to spend time outdoors, at a hot yoga class or with my wonderful husband Kyle and our two dogs Raleigh and Ruger; which I am also obsessed with. If you don't already think I am a little quirky… Ask me about my addiction to TV binge sessions. Can you say Netflix Junkie?