Amanda started her career in Orthodontics as a senior in high school more than 20 years ago. Although she has held almost every role within the orthodontic office, she considers herself a natural in the treatment coordinator role and is an orthodontic marketing guru. As a Disney college program alumni, Amanda believes wholeheartedly in a Disney approach to customer/patient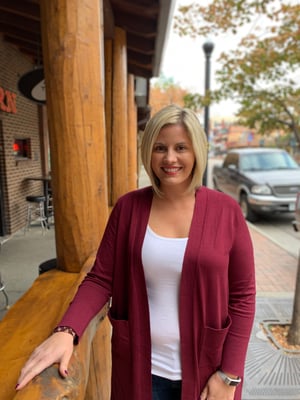 service. And as you may have guessed, this philosophy fits perfectly with the core values at Jill Allen & Associates. Amanda understands the importance of quality consumer interactions that will help your team to go the extra mile and ensure that every encounter a patient has with your practice is magical! We all believe she is secretly a Disney princess because of her kind spirit and beauty that resonates from the inside out. Working with Amanda, you will find that she is big on team building and loves to bring the fun and "warm fuzzies" into the orthodontic office. As you can imagine, it was precisely those characteristics that gave us certainty she would make an excellent Practice Consultant for JA&A! With Amanda by your side, we know there is no quest too harrowing, as she will bring light and guidance to the seasons of challenge and change… You may even start to think of her a little like a fairy godmother!
A note from Amanda:
My friends and family will tell you that I am one of the kindest and thoughtful people you'll ever meet. I guess you could say I have a passion for making others smile… To me, there is no greater feeling than bringing a little bit of joy to someone else's life. I live in southeastern Michigan with my three beautiful children Brady, Macy, and Molly. As a family, we love to travel and visit zoos, aquariums, local festivals, water parks, and more! You may have already noticed, but I have a love for all things Disney. So, when I am not with my family, I spend my free time helping people plan magical family vacations.
From Disney vacations to orthodontic practice solutions, I am your girl!