That's right, we have another "J" on the team! Jenn has been in the ortho world for over 18 years and has experience in most positions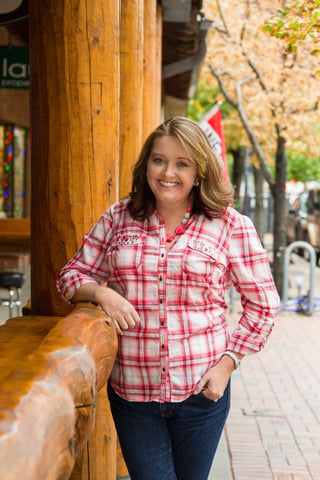 within a practice. Although she will always have special place in her heart for the clinic, Jenn's vast orthodontic knowledge base helps teams run expertly, without ever breaking a sweat in the heat of a busy practice schedule. As a Jill Allen & Associates practice operations consultant, Jenn is trained in the JA&A secrets of success and will work diligently to show your practice "the light". She eats, breathes, and dreams about efficiency in all areas of an orthodontic office, but her compassion and kind-hearted nature will help make periods of transition with your team a breeze.
If your ever up for a challenge, Jenn is always up for a head to head wire change contest! Think you can beat her?
A note from Jenn:
If my team were to describe me, they would say, I am one-part country, one-part tomboy, three-parts heart, and three-parts sass! In a way, I can relate to the Grinch, but not because I am green and grumpy… I know what you were thinking! Instead of my heart being three sizes too small… my friends would tell me it is three sizes too big. My life is kind of like a romantic comedy because I married the boy next door… seriously… husband Matt was my neighbor for my entire adolescent life! We now have two young (hilarious) boys; Chance and Brody. When not at home you will find us at a rodeo, in the Colorado mountains, and always looking for ways to be in the close proximity of a superhero.