Practice Rescue 911
Training For Your Orthodontic Team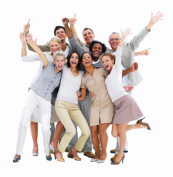 Jill Allen & Associates provides targeted orthodontic practice management solutions focusing on orthodontic practices five years and younger. Time and again she has proven that training produces great team members, increases case acceptance, increases production and ultimately, fosters a successful orthodontic practice.
It is our goal to offer unsurpassed personal attention to each of our clients giving each practice the tools they need to increase growth, streamline their practice processes, along with educating and training team members in proven practice management solutions. Jill Allen & Associates believe that a practical approach to practice management and clinical training produces great team members, increased case acceptance, increased production and ultimately, a successful practice.
Jill's veteran knowledge in the orthodontic field coupled with the combined talent and experience of her team members along with focused networking has allowed Jill Allen & Associates to share a wealth of knowledge with the network of doctors they work with.